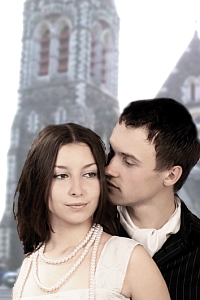 Online dating for Kiwis. This is a dating website dedicated to providing a wide range of New Zealand contacts. We include many people from all walks of life. You'll find males, females, couples, transgendered who seek friendship, romance and fun times.

This dating service is 100% Kiwi owned and operated!
Start having fun meeting people...
I'm looking for
Sexuality
Online dating is so easy these days, and free! There are no fees for a basic membership.
A safe and secure environment, the site administrators monitor and manage the site 24/7.
Find out more about the NZ Personals dating website
Excerpts from newspapers and magazines
Remix Magazine. Winter 2006 Edition.
"...Nevertheless, I find myself glued to the NZPersonals website, clicking from profile to profile, taking stock, assessing my options. The more time you spend on these sites, the more addictive it becomes, and what's on offer takes on a glossy catalogue sheen..."

"NZPersonals is New Zealand's most liberal dating site. As well as the usual straight, gay and bisexual options, NZP allows users to identify as bi-curious, transgendered, cross-dressers, swingers, and groups."
Sunday Star Times Magazine. 24 July 2005.
"...Technology has made infidelity easy - and catching a cheater easier. Veronica Schmidt investigates what seems to be a national pastime - adultery - and the industries springing up around it..."

"...In the end I joined www.nzpersonals.com. I placed what is possibly the most boring profile the site has ever seen. No porn-ish preferences, no pictures, nothing to write home about. "Married woman, 30 yrs old, discretion required". At 2:35pm I received an email confirming my membership. At 3:03pm a married 60-year-old messages me. "Hello there. What would you like to do with a male or have a male do to you?" he asks. And then generously offers, "I'm willing." At 3:16pm, another man, another message. "I'd love to chat. Msg me if you're interested," it says..."

"By Monday morning my profile has been viewed 176 times. I have more offers (many highly pornographic) than I could possibly take up and a sneaking suspicion I could very easily have an affair."